The Optage Story
Presbyterian Homes & Services (PHS) has been providing home and community services to older adults for more than 40 years. In 1971 our Johanna Shores community in Arden Hills, MN, responded to a growing need — many older adults, wishing to safely remain in their homes in the surrounding community, lacked critical services. So Johanna Shores expanded the ministry to offer home-delivered meals, respite care and transportation to its neighbors.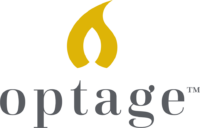 PHS added a Medicare-certified home care agency providing nursing, therapy and other clinic supports to independent living residents, then quickly expanded services to the broader community. Innovation continued with our flagship Johanna Shores campus offering geriatric care by University of Minnesota physicians, aquatic therapy and dental care on site.
PHS partnered with three other senior care organizations to offer Optage Health Plan, a senior care-owned Medicare insurance product designed for older adults living in congregate settings. Optage was one of several early demonstration plans that eventually led The Centers for Medicare & Medicaid Services (CMS) to offer Medicare Advantage Special Needs Plans. Optage Health Plan reached 3,500 members and was sold to United Health Care in 1999.
Seeing the need for even more supports and services in the community, the PHS board approved a significant investment to expand home and community-based services. In 2009, PHS launched a home-delivered meals program to meet the nutritional needs of mostly low-income older adults by serving meals in congregate dining sites throughout the Twin Cities metro area. This innovative home-delivered meal program offered a broad range of meal options delivered weekly so that participants could enjoy eating what and when they chose.
Presbyterian Homes Hospice, launched in 2010, extended care to individuals in the advanced stages of an illness. Built on the faith-based mission of PHS, hospice addressed the physical, emotional, educational, social and spiritual needs of the terminally ill and their loved ones.
PHS launched a primary care practice staffed by medical doctors and nurse practitioners. From the comfort of their apartments, PHS residents could receive primary care services and access the full PHS continuum of services on campus.
With this significant growth, all home care, hospice, primary care and meal services were brought together under the Optage brand in 2012.
In 2020 PHS purchased an ownership share in Genevive, the largest mobile geriatric primary care practice in Minnesota, merging Optage Primary Care into Genevive. Today Genevive serves more than 4,500 patients in 100+ senior care communities. PHS co-owns Genevive with Allina Health and Cassia.
The Optage story continues…
The future is bright as we build on 40 years of sustained growth and learning, our vision compelling us to provide more choices and opportunities for more older adults to live well.
We are here to help.
In the comfort of your home, Optage brings you hope by supporting your choice and independence. We are here to listen to you and explain all the ways we can help.