Make a difference as an Optage volunteer.
As an Optage volunteer, you can play a special role in patients' lives. This can include visiting, reading, taking walks, writing letters, bringing in music and supervising therapeutic visits with pets (pets do not need to be certified therapy animals). Volunteers with necessary certification can also provide massage therapy.
A volunteer with clerical skills can serve by helping at the Optage office in Roseville, MN, with administrative duties including but not limited to mailing projects, research, assembling packets and data entry.
Do you have a special skill, interest or way that you would like to serve our patients? Optage Volunteer Relations department would love to learn more and see how your skills and/or interests could help enrich the lives of older adults.
How to become a volunteer:
Interview with a volunteer coordinator
Pass a criminal background check including fingerprinting
Complete our training
Other Optage volunteer options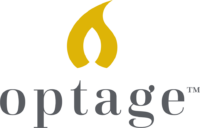 Become an Optage volunteer
We are here to help.
In the comfort of your home, Optage brings you hope by supporting your choice and independence. We are here to listen to you and explain all the ways we can help.